Establishing the rural-community-based nature reserve for Phayre's leaf monkey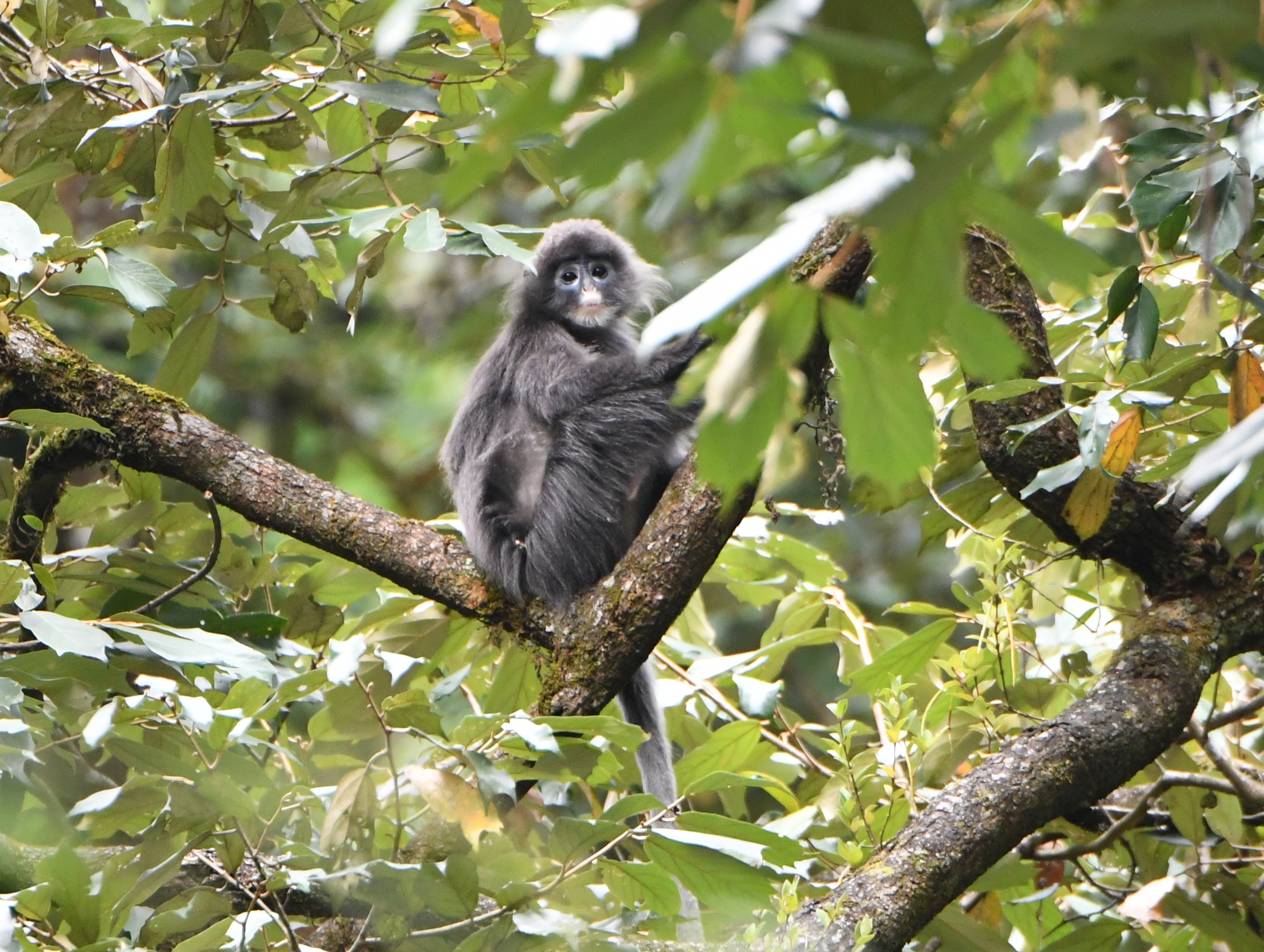 An adult Phayre's leaf monkey (by investgation group)
At the end of 2017, a volunteer of environmental protection, had accidentally captured photos of Phayre's leaf monkey, which is the endangered species of the world (IUCN Red List Endangered species ) and Class I state-protected wild animal, in Mangshi, Dehong Autonomous Prefecture, where is close to the boarder of China and Myanmar. Then, an urgently investigation conducted by Yunnan Green Environment Development Foundation (YGF) in 2019, cooperating with local government and scientists, which shows there were 5 groups and 320 Phayre's leaf monkey lives in about 1,600 hectare forest, where is not in any nature reserve.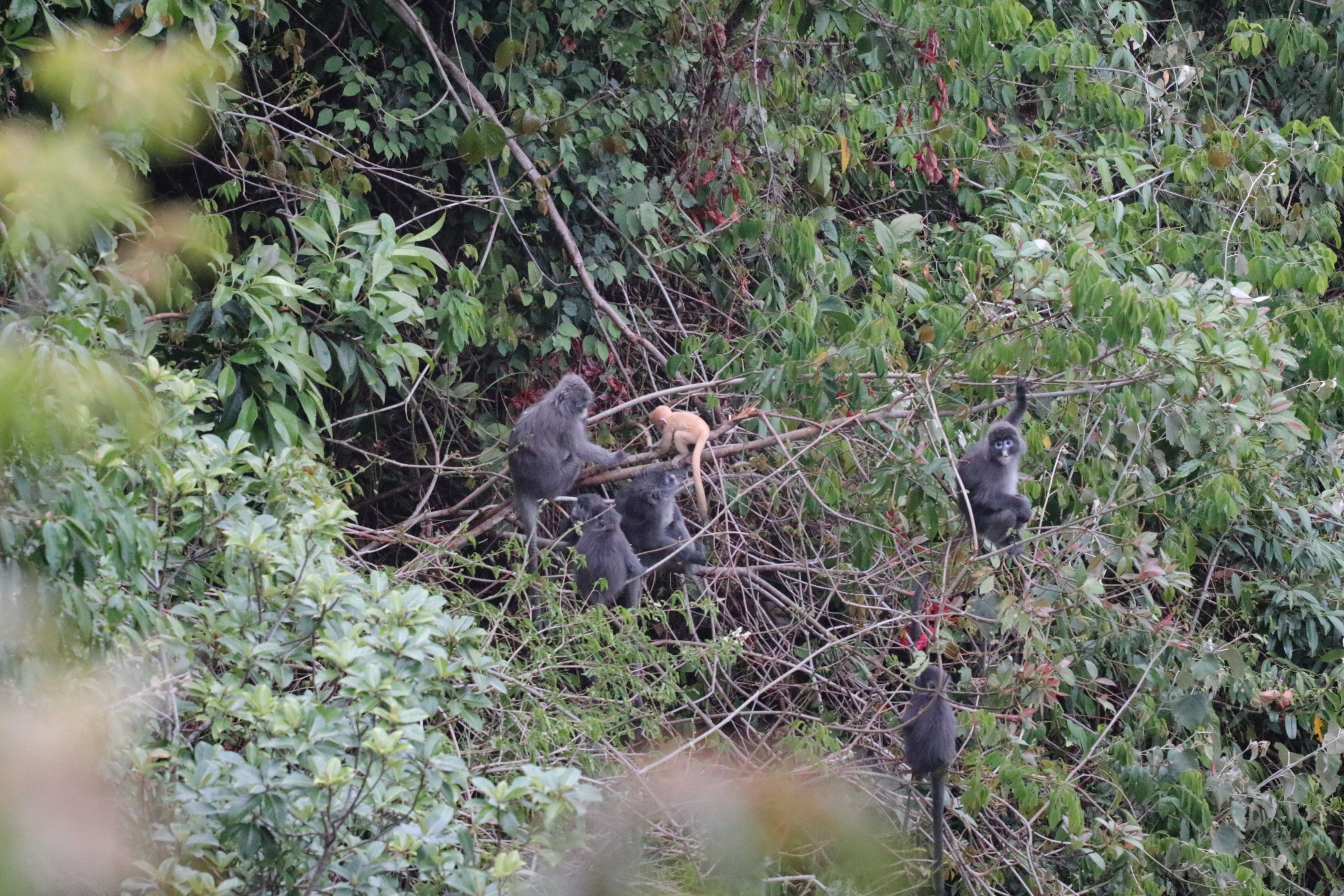 A family of Phayre's leaf monkey with a "golden" cub (by YGF)
The Phayre's leaf monkey is mainly living in primordial broad-leaved forest below the altitude of 2,700 meters. The monkey found in Dehong belongs to T. phayrei shanicus, which distributes in western Yunnan, China, and eastern and northern Myanmar. The quantity of Phayre's leaf monkey in one place was recorded 80 at most. It is pretty rare to see hundreds of Phayre's leaf monkey gathering together. As a result, it is supposed to be the largest population of Phayre's leaf monkey in China.
Moreover, according to the investigation, many rare living creatures live in this region, a great part were listed in IUCN red list and CITES, including 10 kinds of endangered animals, 40 birds, 30 amphibians/reptiles, and 23 plants.
It's definitely valuable to carry out protection in this place, and the Phayre's leaf monkey protection will benefit for other species as well. However, how to balance wild protection with rural development is a critical question for the success of the protection as whole in the long-term view.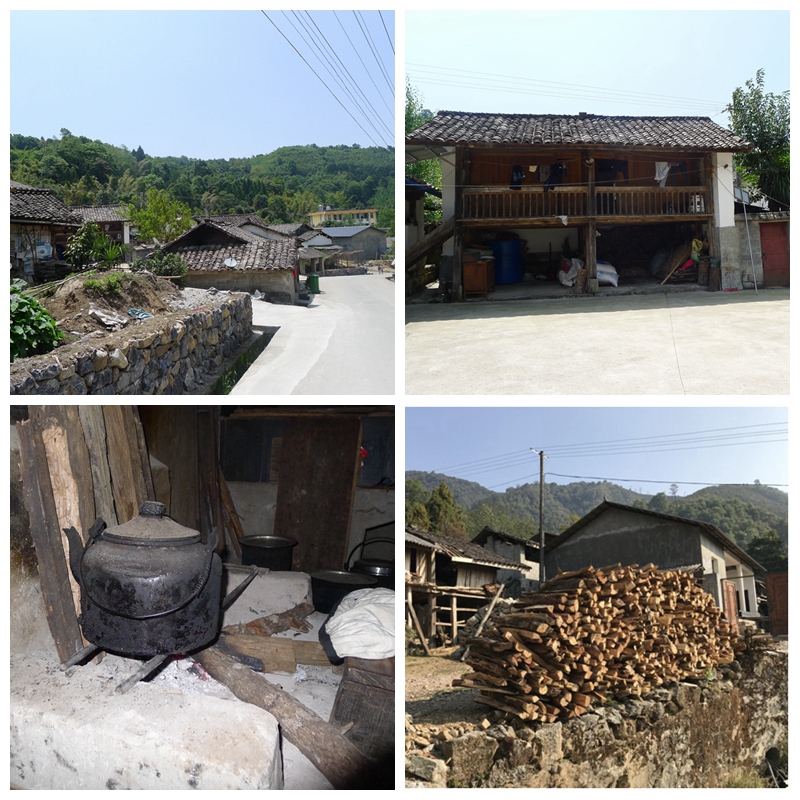 rural communities in and around Phayre's leaf monkey habitats
According to the investigation, there are following activities are urgently needed for improving protection for the monkey, and meanwhile, improving local rural communities' sustainable development :
1. establishing local rural community-based wild protection group, and capacity building training;
2. rural community-based sustainable development and alternative livelihood development (such as ecotourism pilot and agro-forestry) ;
3. awareness raising and public advocacy on Phayre's leaf monkey protection;
4. policy advocacy on protection measures innovation.
If you are interested in supporting our nature conservation efforts, please contact us by: ygf@ygf.yn.cn